Announcing Aetherica 2009 - A Fantasy Convention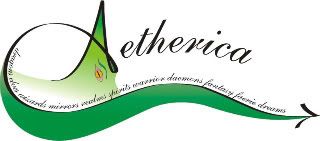 Announcing Aetherica 2009 – A Fantasy Convention
We are proud to announce
Aetherica
, a new fantasy convention to take place in Chester, England on the weekend of June 19th – 21st, 2009.
The Crowne Plaza Hotel in the centre of Chester will play host to a weekend of diverse fantasy-themed programming, ranging from presentations and panels to craft workshops and team building activities. Just as fantasy ranges from fairy tales to complex epics, So Aetherica will offer everything from in-depth literary analysis to whimsical games.
Guests of honour include Peter Beagle, a superb author best known for his novel, The Last Unicorn who has been described as "America's greatest living fantasist," and Joe Abercrombie, a critically acclaimed new talent whose books have been labelled as "edgy", "humorous" and "compelling, with a gritty, real-life feel."
Join us at midsummer 2009, and spend a weekend celebrating all that is magical.
Current membership rates are:
Adults: £35 (until November 16th 2008)
Juniors (5-18): £25
Infants (under 5): £5
Please see our website (
Aetherica FAQ
) for more details on the rates and price rises.
For more information about the convention, to join or to book a hotel room, see
Aetherica.org
Media Enquires: Wednesday Jones
Publicity@aetherica.org